Personal Affairs Management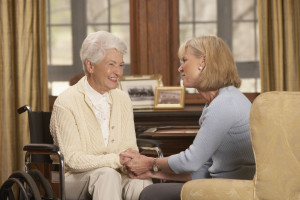 Seemingly simple daily household activities and chores become significantly more difficult for seniors.
Help often just means a second hand helping with the daily tasks. Help with personal affairs for seniors can also be a great relief to family members who find themselves balancing time with their own household duties.
We help Maintain Independence for Seniors with many services that include:
Daily Living Help
Schedule and record appointments
Prepare correspondence
Initiate and process all personal insurance bills and claims
Offer personal visits
Arrange delivery of meals, prescriptions, medical equipment and other necessities
Pet Care management and coordination
Personal Affairs Help
Identity theft prevention measures and steps for victims to take
Help adult children have difficult discussions with parents such as last wishes, when to stop driving, if and when to change parent's residence
Educate families about functional declines of seniors
Digitize documents
Notarize documents
Project Management
Help with Travel Arrangements
Assist with and coordinate travel, including airport check-in and pick-up
Provide transportation to and from appointments
Assist with identification, evaluation and coordination of medical and/or housing alternatives
Help with Relocation
Assist with phases of relocation including inventory and checklist for new residence
Advocate for client in assisted living, nursing home or other alternative living site