About Corrine Markey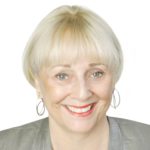 The Seniors' Answer was founded by Corrine Markey after she recognized the challenges for families dealing with elderly or ill loved ones, especially when distance is an issue.
Corrine was continuing in her business management career in Ohio when her favorite aunt, childless and without other family support, became seriously ill. Unlike most of our clients' families, Corrine was able to relocate to Florida to provide care for her then 84-year-old aunt and managed her finances and long-neglected home.
By using expertise from her 30-year career in business and nonprofit management and her volunteer work with health and disaster-relief organizations, Corrine was able to assume the role of geriatric care manager and keep her aunt in her home of 33 years until round-the-clock care, and eventually hospice care, became necessary.
Aware of how overwhelming and exhausting it can be to assess a family member needs, evaluate options and arrange for services, and also sensitive to families' needs for reassurance of responsible and quality counsel, Corrine completed the credentialing program to become a Certified Senior Advisor (CSA)®. This certification is provided by the Society of Certified Senior Advisors®, the world's largest educational organization for professionals serving seniors, with a rigorous Code of Professional Responsibility.
She is also a member of the American Society on Aging and Florida Council on Aging, Florida State Guardianship Association, American Association of Daily Money Managers, Angie's List, and the Chambers of Commerce in Miami-Dade and Broward Counties and she is a Commissioned Notary Public. Corrine holds a Bachelor of Arts degree in Economics from Northeastern University and an MBA from the Harvard Business School.
Corrine is licensed, bonded and insured by Lloyd's of London.
How Corrine's Loved-one Inspired The Seniors' Answer
In 2011 Corrine relocated to South Florida to manage her Aunt Barbara's affairs when no other family member could do so. Barbara was no longer able to manage her own affairs due to her rapidly deteriorating physical condition.

Corrine interacted with all medical personnel, became the Medical Surrogate and made all medical decisions, giving her the expertise of a geriatric care manager. Barbara's physicians came to rely on Corrine to understand treatments, translate them into layman's language and help her aunt understand her options and how they could impact her quality of life.
Corrine enabled Barbara to continue to live in her home of 33 years until she required 24 hour assistance. Corrine evaluated assisted living options, selected one and oversaw the transition into the facility. She visited several times each week and became her aunt's advocate with the facility's management and staff.  She continued to manage all of Barbara's services and affairs including: paperwork, bill paying, account management, budgeting, taxes, reviewing of insurance claims, appointments, transportation, and more.
In early 2014 as Aunt Barbara's final days approached, Corrine managed her end-of-life planning. She interviewed and selected a hospice provider and was by her aunt's side in her final moments. She then managed all arrangements and final affairs. It was a time of love and caring for both. This inspired Corrine to found The Seniors' Answer.