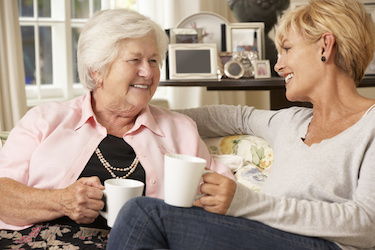 The Seniors' Answer specializes in providing a wide range of professional paperwork and personal management assistance.
We handle daily, weekly, monthly, annual or one-time tasks for seniors and their families in four categories:
Business and Financial Management
Personal Affairs Management
Household Management
Medical Management Services
We provide trustworthy, competent and experienced assistance that is tailored to you and your family's specific needs. We also take the time to learn about each family, its unique situation and needs then jointly develop a plan that addresses these needs.
Our in-depth experience and expertise enables us to identify and provide the right solutions at the right time. We continually review and revise the plan to ensure it continues to meet your needs, and we communicate – with our clients and their families, and with all service providers with whom we work.
A detailed report of our tasks gives every family genuine peace of mind knowing their loved one's affairs are in good hands and their needs well taken care of.
Even if your needs go beyond our expertise, we know area professionals such as elder law attorneys, estate attorneys, accountants, financial planners and others that can offer families additional services if and when they are needed.