Our Process
Creating Your Service Profile and Tailored Program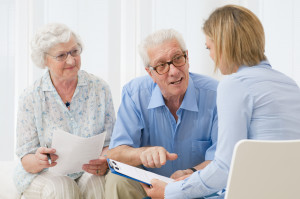 We start our process with a no-charge consultation.
This allows us to first gain an understanding of your family and listen to the concerns of family members about their loved one and the situation.
We then have an interactive, thorough discussion where we ask questions regarding history of the situation, issues of importance, stress levels, priorities, expectations, family involvement and interaction, individual and family activities, time constraints, geographical considerations and overall needs.
This information provides the baseline of knowledge from which we then use our flexible service offerings to create a tailored 'Service Profile' that meets the needs of the family; whether it's daily, weekly, monthly or even just an annual audit or overall organization of affairs.