Medical Affairs Management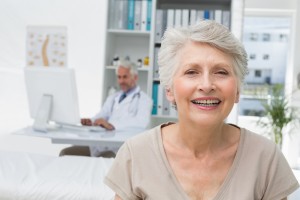 Being able to manage daily medical affairs for an elderly family member can be a daunting task. Even if the senior you love is still self-sufficient, it is often very beneficial to have someone accompany them on medical appointments.
Being with a caring member of our staff can help reduce the stress of navigating a large hospital or medical complex, and will help an elderly patient ensure they are hearing all that is said.
We also provide documentation of appointments, including a complete record of the appointment and the appointment schedule for family members.
We help seniors manage their Medical Affairs with many services that include:
Digitize documents
Schedule, track, monitor and record medical appointments
Create and organize medical claims files; process claims
Review physician and hospital charges
Escort client to medical appointments
Arrange delivery of medications and health care needs
Assist with, monitor and/or pay client services (caregivers, home health)
Attend assisted living/nursing home care planning sessions