Hurricane Preparedness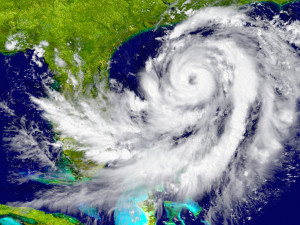 It is hurricane season again here in Florida. Will this season bring another Wilma – or worse yet – another Andrew? Most families think about preparing for a hurricane when it's too late. You need to prepare NOW. All year long you need to have certain general supplies in the home just in case you lose power. These supplies must be at hand when a hurricane is forecasted. You need two plans A) Non-evacuation and B) Evacuation
Right NOW
 Use your cell phone, camera or video camera to take photos of all of your belongings – room by room
From the First Forecast of a Hurricane
Keep cell phone on your charger
Check your prescriptions and order if needed – once a hurricane warning is issued you are able to renew any prescription for 30 days
Important Papers
Place the important papers listed below in one or more plastic bags in a large envelope.
Copy of homeowner's policy
Medical policies and cards, including Medicare card
Contact information: family, doctors, insurance agents, attorney
Serial numbers of items such as pacemaker
Photos/video of home belongings
Enough cash to last three weeks
General Supplies for All Year Long
Flashlights with NEW batteries (generally AA) – you may want a 'lantern' type LED light to that you do not have to use your hand to hold it and thus will free up that hand. Battery operated radio with backup batteries.
Bottle of hand sanitizer.
Plastic cups, plates and utensils.
Manual can opener
Pre-moistened towelettes.
Mosquito repellent.
Water purification kit (includes chlorine and iodine).
Impending Hurricane
Fill up the bath tub with tap water so that you have water to us
Bring inside everything from your patio, balcony, terraces – eg. furniture, bicycles, potted plants, etc.
Hurricane Plans – A & B
Plan A – Non-evacuation
If you want to wait out the storm you could looking at being without services and supplies for two weeks. Therefore, you will need a two weeks supply of: bottled water, non-perishable food and medications with directions.
Plan B – Evacuation
If you plan to evacuate – very important for those living on or near the water you will need services and supplies for three days. You will also need to have a written and confirmed plan of where you will go and how you will get there. The plan should include the name and contact information of the designated person who has agreed (in writing) to 'take you in.' If you have others in your household that will need to go with you, that must be agreed to by the designated person as well. Likewise with pets, if the designated person is not able to take your pets you need to know where you will take them – again a written document from the person or place who will take you pets.
The plan should include an airline plan if you will be flying out of the area. A driving plan if you will be driving; plan for long delays as everyone else will be evacuating too. Make sure you have food and supplies in the vehicle for three days.
Make sure ALL windows and doors are locked.
You will need a three days' supply of: bottled water, non-perishable food and medications with directions. Also pack extra eyeglasses, batteries for personal items such as hearing aids. You will want to bring with you linens including towels and sheets.