THE SENIORS' ANSWER
IS YOUR ANSWER TO BUSINESS OWNERSHIP
IN THE FASTEST GROWING MARKET IN THE U.S.
The Seniors' Answer – Security For Seniors, Peace Of Mind For Families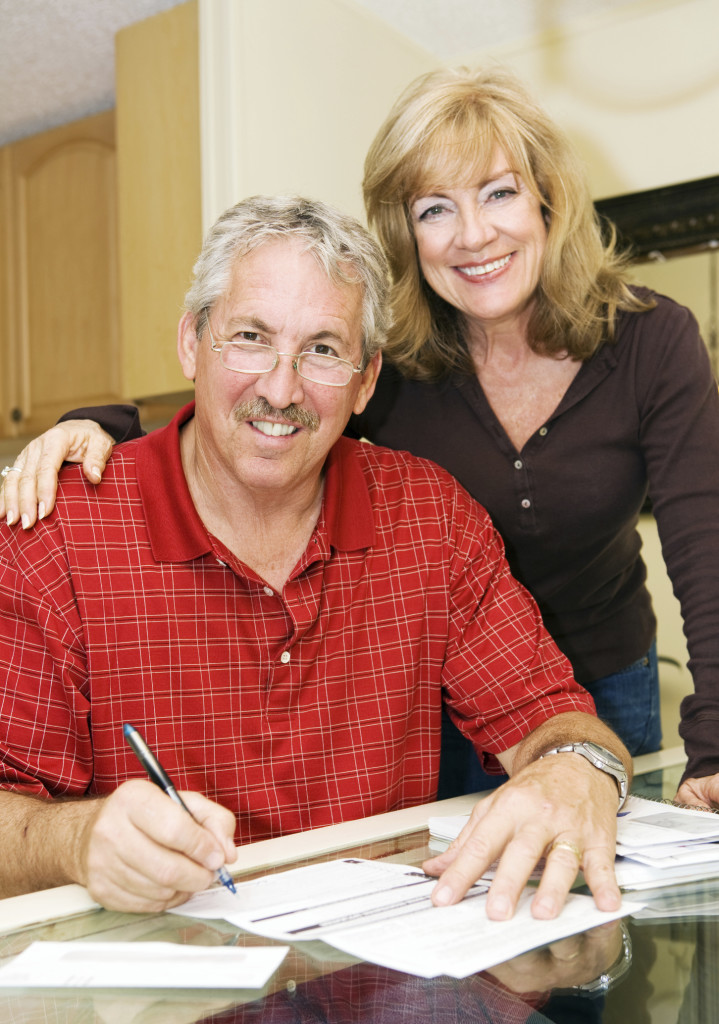 Do you want to own your own business and make a difference in people's lives? Do you enjoy working with seniors to help them have the best quality of life possible? Do you want to improve people's lives, while building your future?
By owning The Seniors' Answer franchise you will discover what it means to do great – in your life, for your family, for seniors in your community. We're looking for a select group of franchise owners, who seek opportunity and satisfaction while providing much needed services to seniors. You'll have your own territory and resources that will guide you through the process. You'll have the tools and technologies to help you make the best marketing, customer and management decisions. To learn more about The Seniors' Answer franchise, fill out the Request for Information Form.
An Immense Market That Is Growing
Never before in human history has our planet contained so many older people— or such a large percentage of them. This has not always been the case. As late as 1930, America's older population numbered less than 7 million—only 5.4% of the population.
Today, one in three Americans is now 50 or older. By 2030 one out of every five people in the U.S. will be over 65. By the above definition, one out of every 8 Americans is considered "old" and this segment represents 12.9% of the U.S. population. According to the latest Census data published in 2010, there were 39.6 million people 65 and older, a segment of the population that has and continues to explode.
In 2000, people 65+ were 12.4% of the population — a number expected to swell to 19% of the population by 2030. Between 2000 and 2010, the 45 to 64 population grew 31.5 percent to 81.5 million, and now makes up 26.4 percent of the total U.S. population. This rapid growth is due to the Baby Boomer generation aging into the 'senior' population segment.
January 2011 ushered in the first of approximately 77 million Baby Boomers, born from 1946 through 1964 and surging toward the gates of retirement. Each year more than 3.5 million Boomers turn 55. Their swelling numbers predict that, by 2030, there will be about 72.1 million older persons, more than twice their number in 2000.
According to the United Nation's Population Division, one in five are expected to be 65 or older by 2035. This dramatic growth in numbers and proportions, increased life expectancies, and energetic life styles, now enables us to live 20 to 25% of our lives in active retirement. Moreover, today's physically and intellectually active younger generations predict that tomorrow's elderly population will be better educated, healthier, culturally literate and, as individuals, more discerning consumers.
However, as the individuals in these generations begin to experience declines in their physical and sensory capabilities, they will demand — and respond to — products and services that help them maintain their active lifestyles and activities: independent living, flexible scheduling, continuing education, travel, intellectual and stimulating experiences, and opportunities for companionship. Our services offer these people the security to know that their personal affairs are in order as they grow older and as their memory and other mental faculties decline.
Three Distinct Groups of Seniors
There are three distinct groups of seniors. The "oldest-old" and the "old" need our services NOW. Their children are in the "young-old" group and are now facing the question of how to make their parents and other loved-ones have the highest quality of life in their later years. And, they too will be the users of our service in only a few years. The groups are:
The "Oldest-Old" – Born before 1930 (World War II Generation)
The fastest-growing segment of the total population is the "oldest –old" — those 80 and over. Their growth rate is twice that of those 65 and over and almost 4-times that for the total population. In the United States, this group now represents 10% of the older population and will more than triple to over 19 million by 2050.
The "Old" – Born 1930 – 1945 (Swing Generation)
During the next decade, increased life expectancy will strengthen the wave of this group and steadily increase their total number contained within the senior sub-population.
The "Young Old" – Born 1946 – 1964 (Baby Boomer Generation)
The first wave of aging Baby Boomers reached full retirement age in 2012. For the next 20 years, 74 million Boomers will retire. Our services are provided mainly to the first two groups: the World War II Generation and the Swing Generation. Our services are not directed to the Baby Boomer Generation. People born from 1940 to 1964 are generally the adult children of those people in the World War II Generation and the Swing Generation; as such, they are also our clients since in most cases they will be involved in the care and affairs of and the decisions affecting their parents.
We provide all of these 'seniors' services they need and the peace of mind for their families.
Get In On The Ground Floor
The Seniors' Answer is a new concept that fills a need that is in every city and town in America. It offers seniors and their families a full range of money management, business, personal, household and medical affairs management services. It is the only national one-stop shop that offers these services. Be the first in your area to offer this new, much-needed service to your community. And, we are here to help.
Why Buy A Franchise?
Joining a franchise system brings you many benefits. You have the chance to have the American Dream of owning your own business while reducing the pitfalls and worries of going it alone. You have access to our systems, tools, procedures, processes, experience and most importantly, our people.
Franchise Owner Profile
Excellent people skills
Focused on networking and sales
Client service oriented
Enjoys working within a system with defined processes
Trustworthy and ethical
Compassionate
Interested in working with seniors
Able to be licensed, bonded and insured
Insurance to be underwritten by Lloyd's of London
Excellent credit history and driving record
impeccable personal background
A strong desire to grow your business
To learn more about The Seniors' Answer franchise, fill out the Request for Information Form.